Pubblicato il: 07/05/2020 - Aggiornato il: 20/08/2020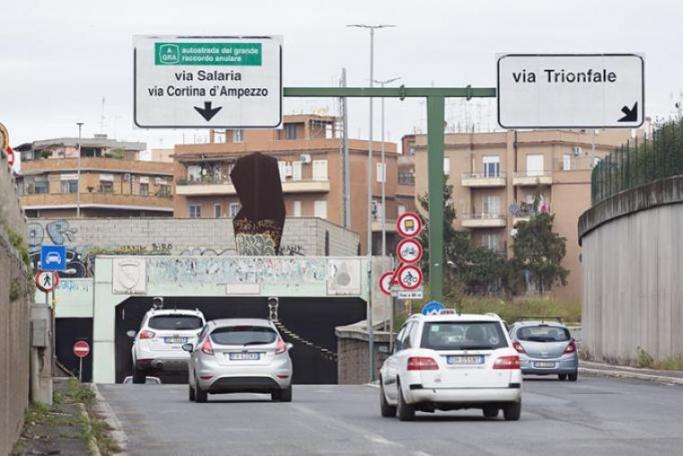 While Rome is preparing for the restart in health emergency's Phase 2, the balance of the construction sites started and completed during the lockdown, and the resulting traffic block, continues to grow.
The #StradeNuove program has been working on large and small roads, aimed at making mobility safer and smoother. On the map of the works is via Aurelia, with extraordinary maintenance between Piazza Irnerio and Via di Acquafredda. Viale Palmiro Togliatti, between the A24 and the intersection with Via Franceschini. And again, the Giovanni XXIII Tunnel, with the redevelopment and safety of the two tunnels. Via di Tor Sapienza, where in record time the asphalt has been rebuilt and the rain collection system strengthened. Also, in record times, Via del Mare with the redevelopment of over 4 km of asphalt between Via di Malafede and Ostia Antica. And then via Ostiense, where the works, which began on 27 April, will be completed in 30 days.
"Extraordinary maintenance work", explained the Infrastructure Councillor, Linda Meleo, " which this road was in great need of; and which will improve the road network in the southern area of Rome". The asphalt between via di Malafede and via di Castel Fusano will be repaired. In addition to the redevelopment of the road surface, the vegetation on the sides of the carriageways is being improved. As on the safety barriers and guardrails of via Tuscolana, in the extra-urban stretch up to the border with Frascati. And also in via Castel di Leva, the Public Works department has pruned the trees in the stretch near Ardeatina. The other side of Covid 19, in short, is #StradeNuove, a plan made possible by the allocation of over 95 million made by the Campidoglio in 2016 for the maintenance of roads and bridges. With an annual increase of about 7 million.
The last completed works are in via Acaia, in San Giovanni, between piazza Armenia and piazza Galeria (new asphalt, road markings and road drainages), via di Vigna Murata, between via Gradi and via Ardeatina (road surface, pavement and road signs), via Prenestina between Porta Maggiore and Togliatti (removal of vegetation along the road and the lane reserved for public transport) and finally; via di Torricola, between via Appia Nuova and via Ardeatina, where the asphalt has been renewed and the bumps on the carriageway have been levelled, restoring the correct level of the road.