Pubblicato il: 30/07/2020 - Aggiornato il: 20/08/2020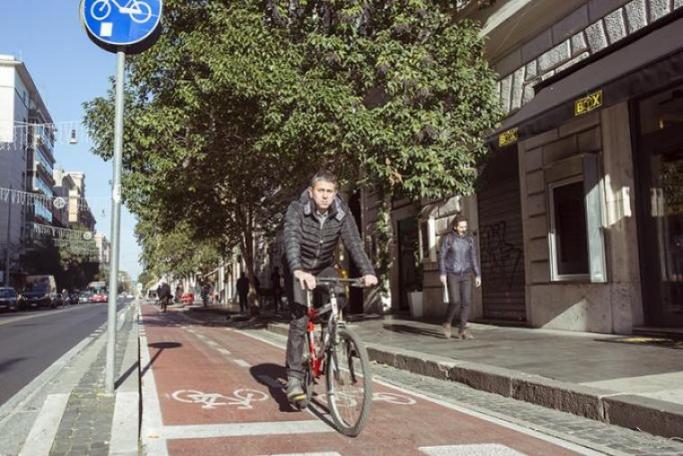 From the Aniene Valley Nature Reserve to the Appia Antica Park passing by the parks of: Casilino, Tiburtino, Centocelle, Serenissima. The Green Ring is a naturalistic and environmental network that reconnects the city with the landscape and its public spaces through the junctions of the railway ring for sustainable development of the territory. The Anello Verde (the Green Ring) is an overall vision that proposes a structural continuity between landscapes, environmental systems and new accessibility from the railway ring system: a initiative never fully implemented in the territory of our city. 
"Environment, accessibility, urban regeneration, sustainability, listening and participation, shared vision: all this is the Green Ring.    An idea of Rome as a future metropolis, a new city design that creates a real hinge between places through a concrete connection between the rail network and soft mobility.  An approach aiming to enhance the archaeological and landscape cultural heritage through the integration of these spaces in the daily life of citizens, continuing to make the city increasingly open to alternative mobility. Thus, Rome continues with the implementation of sustainable development," declares the Mayor of Rome, Virginia Raggi. There are 5 pillars of the Green Ring: environment, smart and alternative mobility, quality and integration, sustainable development, listening, and participation.  A note from the Capitol Hill on the subject of mobility: "in line with the choices that guided the PUMS drafting - Urban Plan for Sustainable Mobility - one of the principles of the General Arrangement Scheme for the Green Ring concerns the issue of mobility and in particular alternative solutions to the traditional use of road networks and heavy public transport systems.     
The planned actions:    
development of intermodality (iron/rubber/bicycle and private/public) through the design of an efficient system of interchanges and "metropolitan hubs";

strengthening of bike-scooter-car sharing services and other innovative means of mobility, with the extension and integration of existing services;     

contribution to the development of infrastructural networks for mobility through solutions oriented to the sustainability of the interventions, both from an environmental and economic point of view, by coordinating the solutions with the local communities;

creation of a network for soft mobility at the local level interconnected with the urban and regional network also through the opening of specific points useful to reconnect the system to the existing network. The aim is to integrate the mobility systems of a system of independent and non-communicating networks today.     
With regard to "quality and integration": the focus is; among other things, on the redevelopment of the city's access gates, interchange nodes, station squares, places of connection between the city, mobility, and landscape.  The "Green Ring" project, the result of a resolution of the City Council, was presented by Mayor Raggi together with the Capitoline councilors for Urban Planning: Luca Montuori, and for Mobility Planning: Pietro Calabrese, and the managing director and general manager of Ferrovie dello Stato, Gianfranco Battisti.