Pubblicato il: 19/07/2021 - Aggiornato il: 19/07/2021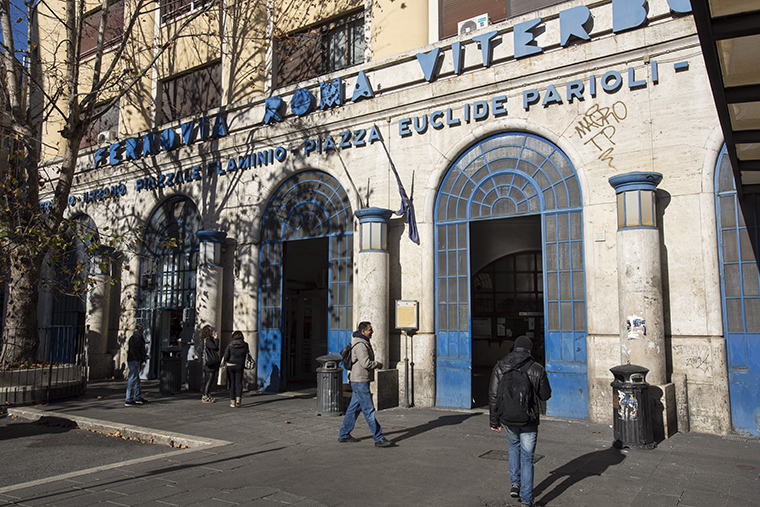 On the Roma-Civitacastellana-Viterbo regional railway line, renovation work on the railway infrastructure in the Acqua Acetosa station is planned from 23 July to 8 August. To make way for the work, rail traffic on the line will be suspended between the stations of Saxa Rubra and Flaminio. Regular travel will be effective between Saxa Rubra and Viterbo. Service will resume regularly on the entire line from the morning of 9 August.
ON THE INTERRUPTED SECTION A BUS REPLACEMENT SERVICE IS PROVIDED
On the interrupted section, trains will be replaced by the RV16 bus line, which will connect Piazzale Flaminio to Saxa Rubra station, making intermediate stops near the closed stations of Euclide, Acqua Acetosa, Campi Sportivi, Tor di Quinto, Due Ponti and Grottarossa. The nearest stop to Monte Antenne is on via dei Campi Sportivi. In addition to the RV16 line, the Saxa Rubra station is connected to the Metro A by line 32, which reaches the Ottaviano station.
RAILWAY SCHEDULE: On the Rome-Viterbo line, a provisional train and supplementary bus service timetable will be in force:
METROPOLITAN SERVICE - on the Montebello-Saxa Rubra metropolitan service, one train every 20 minutes throughout the day (first and last run from Montebello is at: 5.30 a.m. and 10.50 p.m.; first and last run from Saxa Rubra is at 5.50 a.m. and 11. 10 p.m.).
Bus replacement service on the Saxa Rubra-Flaminio route and vice versa
Trains 601-605-606-610 on the Montebello-Saxa Rubra route and vice versa operate metropolitan service –
Trains 609-611-511-613 end their Montebello run and are cancelled between Montebello and Flaminio;
Trains 500-600-604-612 are cancelled between Flaminio and Montebello and start running at Montebello –
Trains 1600-1601, which run only on public holidays, on 25 July and 1 and 8 August are replaced by buses on the Saxa Rubra-Catalano route
Please find the details of the suburban and regional services here.