Pubblicato il: 23/06/2020 - Aggiornato il: 20/08/2020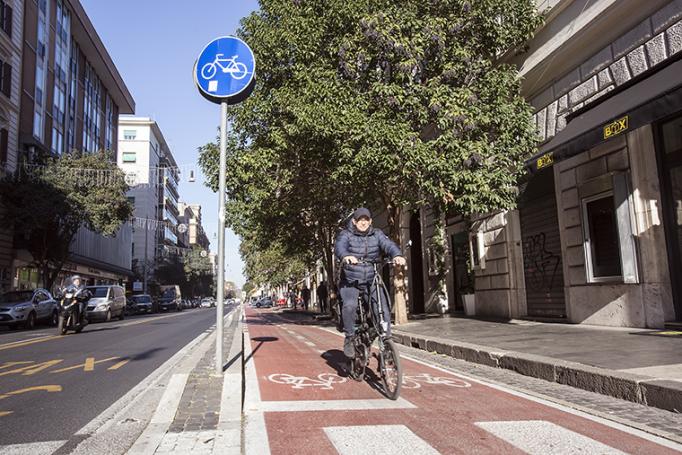 Last Friday, topics discussed during the Mobility Commission environmental, all share a common theme about: the environmental island of Quadraro Vecchio, the so -called "zones
30" along via Ratto delle Sabine and via Terme Deciane and; the limitation of traffic crossing on a stretch of via Appia Antica with the installation of electronic gates.
"The goal", explained Fabrizio Benvenuti, engineer of Roma Servizi per la Mobilità," is to limit the traffic crossing in terms of quantity of flow and speed". Both on Via delle Terme Deciane and Via Ratto delle Sabine, the roadway will be raised to distinguish the spaces dedicated to vehicles and from those for pedestrians. "An intervention that", Benvenuti explained, "will be particularly significant in Via Ratto delle Sabine, which is located in an area without spaces for the inhabitants, but only with avenues used by the crossing traffic. For this work, the Ministry of the Environment is completing procedures, and the call for tenders is being launched. The same spirit will eminate on the environmental island of Quadraro Vecchio - the works are expected to start in September – where a passage area between Tuscolana and Casilina, will become a usable place. The traffic patterns will be revised, the speed reduced.
In a short time the neighborhood will change it's face, by also using the nearby bike lane Tuscolana which is now completed. New life, finally, also for the stretch of Via Appia Antica between Via delle Sette Chiese and Porta San Sebastiano. A place whose historical and archaeological beauty is now partly obscured by traffic. Here, installed electronic gates will allow access to commercial activities and residents.