Pubblicato il: 14/09/2020 - Aggiornato il: 14/09/2020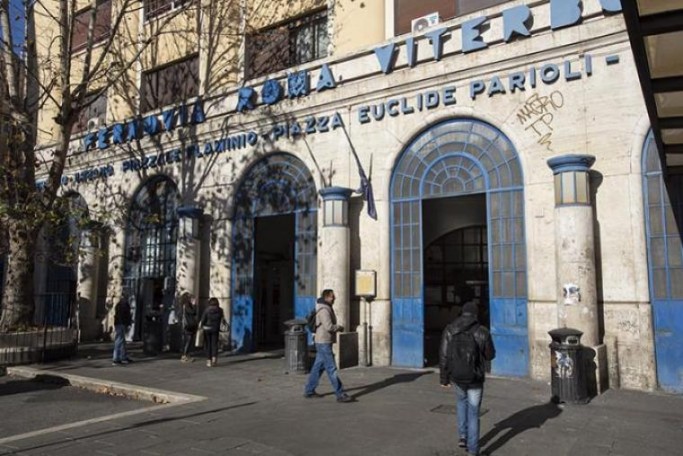 An enhanced offer for students. In conjunction with the beginning of the school year, from Monday September 14 th , the new winter/school offer will come into force on the regional railway Rome – Civitacastellana- Viterbo. The new offer includes a strengthening of the service in the bands frequented by school users (the timetable in detail below).
EXTRAURBAN NORTH - CATALAN-VITERBO
Along the section Civitacastellana-Viterbo, 24 regional trains will be guaranted. In particular, the early morning trains in the direction of Viterbo will run three trains and they
will be scheduled to arrive in Viterbo at 7.15 am, 8.10 am and 9.00 am. On the return, there will be two runs in the afternoon between Viterbo and Catalano at 14.30 and 15.07. The last evening train from Viterbo at 20.17 is confirmed, and there will also be six trains on time between Viterbo and Bagnaia and vice versa.
TRATTA EXTRAURBANA SUD - ROMA-CATALANO
Between Rome and Catalano 38 connections are guaranteed:
16 regional trains between Rome (Flaminio or Montebello) and Catalano and vice versa;
4 suburban trains between Rome and Sant'Oreste;
18 additional bus runs between Catalano and Montebello and vice versa.
In particular, on request by commuters, a suburban train has been activated between Rome and Sant'Oreste leaving from Flaminio at 7.50 pm. Also, the evening offer in the direction of Catalano is confirmed: the last bus ride from Montebello to Catalano is scheduled at 8.45 p.m., in correspondence with the metropolitan train leaving from Flaminio at 8.20 p.m.
FLAMINIO-MONTEBELLO
The extension of the morning and evening service of the metropolitan service Flaminio-Montebello is confirmed. First and last run from Montebello at 5.35 am and 11.10 pm and;
first and last run from Flaminio are scheduled at 5.25 am and 11 pm. In the direction of Flaminio, morning peak hours are from 6 to 8 a.m. 11 metropolitan trains are scheduled, in addition to the regional trains 601-603, which run on request, along the stops of the metropolitan service. In order to favor school users, regional trains in the direction of Rom will also make stops at Campi Sportivi and Centro Rai planned at 6.07am and 8.33. In the direction of Catalan, the regional train 600 will also stop at Campi Sportivi and Centro Rai at 6.07am -8.33am.