Pubblicato il: 20/08/2020 - Aggiornato il: 20/08/2020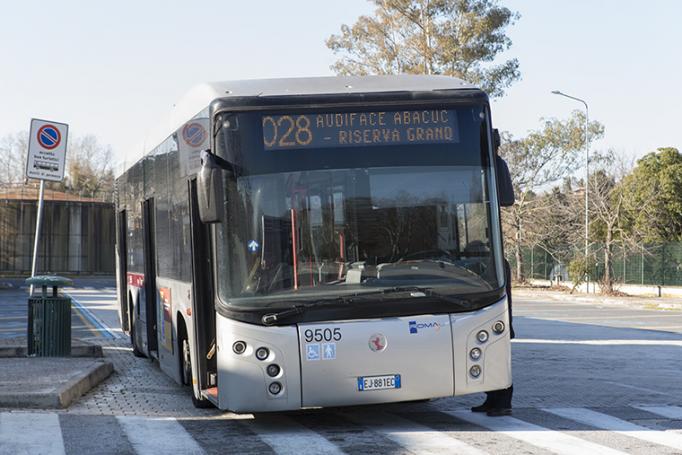 In the middle of a pandemic and just before the actual lockdown, schools and universities have been suspended since March 5 closing classrooms and leaving students at home. Now that the reopening of the school year is imminent - the date indicated is September 14, but the regions may decide to stagger the returns - Rome is preparing to reactivate school transport and bus services for students. Yesterday, from the Campidoglio (Capitol Hill) a plan has been released, which is working to strengthen the service from September, through a program shared with the Lazio Region.
Roma Servizi per la Mobilità, a company that deals with the planning of local public transport, in collaboration with the Metropolitan City, is completing the study on the mobility needs of schools and universities, to plan the services of Atac and Roma TPL. As widely reiterated, the public transport lines will follow the winter timetable, which will be calibrated based on the needs of the Institutes and on the regional guidelines for combating the spread of CoViD-19, based on the criteria established at the national level. Besides, new meetings are planned with the Lazio Region to share the demand forecasts for regional suburban and rail services to have punctual and complete planning". The school runs (diverted, extended and limited) suspended since the beginning of March were active on the following lines:
Atac bus lines: 01, 04, 05B, 06, 015, 058, 064, 065, 070, 33, 44, 73, 74, 86, 200, 201, 311, 313, 338, 341, 344, 435, 450, 501, 508, 708, 709, 731, 765, 786, 870, 904, 911, 916;
RomaTpl bus lines: 027, 028, 051, 057, 078, 088, 343, 404, 444, 808 and 889.
According to the guidelines that the Lazio Region had developed at the beginning of August, the time slots for entry into schools should be differentiated into two staggered periods, at 8.30 a.m. and 9.30 a.m., to optimize students' timetables between elementary, middle and high schools. The guidelines at the beginning of August also provided for the upgrading of the Rome-Civitacastellana-Viterbo railway and replacement road services ready to be used in cases of overcrowding. As far as Cotral is concerned, a financial estimate had been made for the company for the whole school year, with an estimated need of 10 million euros to cover about 5 million km of additional service.