Pubblicato il: 16/06/2020 - Aggiornato il: 20/08/2020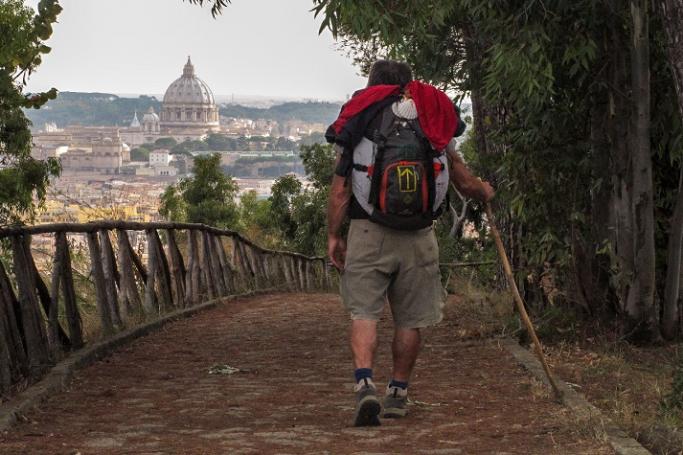 Summer, on foot or by bike a stone's throw from home
From Legambiente and Touring Club an online guide relating to 43 bike routes, 63
routes on foot and short trips. A "restarting Italy"is looking at sustainable travel.
Legambiente and Touring Club have created an online guidebook, "Vacanze Italiane",
with over 200 itineraries within walking distance of home for the upcoming summer,
taking into account the anti-covid19 measures to be followed. From north to south,
villages and paths (historical and religious), sea, lake or mountain, inland routes and
high altitude trekking. From Via degli Dei to the Apennines bike lanes, from the
Francigena to the Via degli Abati. On foot or by bicycle (there are options for
everyone) and for those who want more, try horseback or canoe; the guiding words
are: art, nature, respect for the environment and soft mobility. One step at a time,
trying to see with new eyes what is closest to us. "Many travellers – the Touring
Club website writes – " will try to discover the holiday next door; like that park that
everyone told us about and where we have never been, or that little place a few dozen
kilometers away that we had always wanted to visit etc."
On the Touring website there is also "Passione Italia", with an interactive map link
"to remind you that Italian beauty that has lasted for centuries and this is what we
need to talk about". A virtual journey, perhaps one stop a day, "to discover places,
landscapes and itineraries, from the art's cities to the coasts, from the mountains to
the villages or paths" of Bel Paese.
- Itineraries in Lazio - For Lazio, there are 15 itineraries proposed. Some examples
below: between the provinces of Rome and Frosinone, you can organize a trip in the
park of Monti Simbruini. A route indicated as suitable even for the less trained,
allows you to reach the top of Mount Autore, overlooking the Tyrrhenian Sea and the
Apennines. And then there are the villages of the Castles; the parks and protected
areas of the Capital; two "classics" to walk or cycle like the Appia and the Francigena
(maybe starting from Viterbo). And again, the nature reserve and the "ghost town" of
Monterano; north of Rome, where there is also the regional park of Veio. In the
Aniene Valley there is Anticoli, with its fountain carved in the rock; in the province of
Rieti; instead, there is also the cycling tourism of the Sabine villages, the Salto Lake
and the bio-district of Amatrice.