Pubblicato il: 31/08/2020 - Aggiornato il: 31/08/2020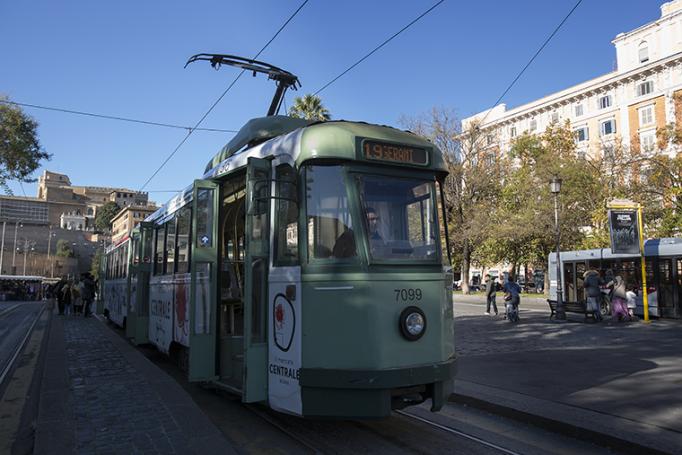 Works scheduled in the first week of the month: Firstly, the tracks at Viale
delle Belle Arti, followed by work on Via Marmorata. Maintenance of the
tramway network will resume in September, with interruptions on the tracks
from 1 to 4 September which will require some service changes.
These include tram lines 2 and 19, running in the area of Viale delle Belle Arti;
and on tram line 3 for interruptions in Via Marmorata.
Throughout the day on Tuesday 1, Wednesday 2 and Thursday 3 September, line
2 will be replaced by buses on the entire route, from start to finish.
The circular shuttle Bus 2 will be in service on the following route: the cars
coming from piazza Mancini will continue along viale Pinturicchio, via Antoniazzo
Romano, lungotevere Thaon di Revel, piazzale Cardinal Consalvi, via Flaminia,
piazzale delle Belle Arti, via Flaminia, piazzale della Marina, via Azuni, via
Gianturco, via Gianbattista Vico, piazzale Flaminio, viale Washington, via Fiorello
La Guardia, piazzale delle Canestre, and again via Fiorello La Guardia, viale
Washington, piazzale Flaminio (which will serve as the end of the line only for
the ascent and descent of passengers), via Gianbattista Vico, via Gianturco, via
Azuni (on the inside lane), piazzale della Marina (on the inside lane), via Flaminia
(inside the lane), piazzale delle Belle Arti, via Flaminia (on the inside lane), via
Enrico Chiaradia, viale Tiziano (on the outside lane), piazza Cardinal Consalvi,
along the Thaon di Revel sode of Tevere, via Martino Longhi and back to piazza
Mancini.
As far as line 19 is concerned, in the first three days of September, the trams
coming from Piazza dei Gerani will have limited runs to Valle Giulia (where they
will start) from the beginning to the end of the service
Between Valle Giulia and Piazza Risorgimento the shuttle bus 19 will be on the
street.
On Thursday 3 and Friday 4 September, maintenance work will take place on the
tracks in Via Marmorata. In this case, line 3 arriving from Valle Giulia will be
limited to Piazzale Ostiense where the return journey will begin.
Between Piazzale Ostiense and Trastevere station, the connection will
continue with the "3Navetta" line. In the direction of Trastevere, buses will
leave from the terminus lane on the 77 to Piazzale Ostiense and continue to
Porta San Paolo, Via Marmorata, Piazza dell'Emporio, Ponte Sublicio, Piazza and
Via di Porta Portese, Via Induno, Viale Trastevere to Piazzale Flavio Biondo.
From here, in the opposite direction, the shuttle 3 buses will follow the same
route. During the two days of the construction site in via Marmorata, any exit
or return for service needs will be forbidden for line 8.